LGBTQIA+ Jobseeker Support: A Customized Approach
·
Q&A Blog with Roe Falcone, Director of Strategic Partnerships
Creating customized training and curriculum is one of the many services EDSI provides to companies, communities, and individuals as a leader in the workforce development industry. After hearing directly from LGBTQIA+ jobseekers that they struggled to find relevant job search support and resources, we set to work with our Innovative Learning Solutions team and regional community partners to develop groundbreaking programming that aims to support this community and help them have greater success as they look for their inclusive work home.
Hear more about this important and impactful effort in our blog below as Roe shares about the great efforts being made in workforce development to support the LGBTQIA+ community.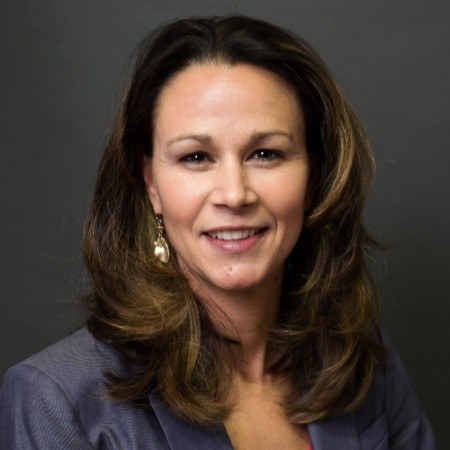 JM: How did you find out the LGBTQIA+ community was in need of additional jobseeker support?
RF: Last year I was on a speaker's panel at my alma mater, Dickinson College and I very openly shared about my own journey as a lesbian and how my experience in the workplace has been a very open, inclusive and supportive one. Attendees were asking questions like, "How do I come out in a job interview?" or "Should I come out in a job interview," and "How do I know if the company I'm applying for is inclusive?"
I realized there was a strong need to help the LGBTQIA+ community as they pursued employment, and I also saw the opportunity to help employers think about how to improve workplace inclusion.
The idea really cemented itself when I heard about a grant opportunity being offered from the State of Pennsylvania. We were fortunate to partner with the Montgomery and Delaware County Workforce Boards to submit for this opportunity. We feel very proud that our executive directors care about diversity, equity and inclusion and were eager to support this community through this grant.
JM: How did you begin the process to develop a customized LGBTQIA+ jobseeker curriculum?
RF: Part of the state activity grant required developing an asset map to educate ourselves on what LGBTQIA+ resources existed in the region so we could better serve that population. In short, we did a lot of research and talked to a lot of people. We wanted to be able to understand and direct them to helpful, relevant, current resources, including potentially offering workshops at our career centers in the region.
Leaning into this topic also showed our own employees that we care about every person regardless of how they identify, including LGBTQIA+ individuals.
JM: How have you personally been impacted by pioneering this type of jobseeker curriculum?
RF: It's really been a full-circle moment. In one of EDSI's Town Hall Meetings led by EDSI's Chief Servant Leader, Kevin Schnieders, I remember reflecting not only on my time at EDSI but sharing the most critical decisions in my life:
Meeting and marrying my wife Kristen
Hiring on at EDSI
Attending Dickinson College
After the Town Hall meeting, a team member came up and thanked me for being open about my sexuality, saying they didn't know it was o.k. to be open and "out" at work. I felt such a great sense of pride and responsibility in having these open conversations.
Creating this customized curriculum for the LGBTQIA+ community is such a wonderful accomplishment, and I am so proud of the team responsible for getting it off the ground earlier this year.
JM: Speaking of other team members, who else was involved in this initiative?
RF: I'm very proud of our team who created customized curriculum for LGBTQIA+ jobseekers. Our skilled and knowledgeable Innovative Learning Solutions (ILS) team was responsible for much of the research that went into curriculum development for the LGBTQIA+ community, and they developed and launched jobseeker and employer surveys that helped us collect data and inform future programming and strategy to build on and improve workshop courses and resources. Part of the research process involved partnering with regions to specifically identify their local needs and included customized information regarding the State of Pennsylvania's EEO law. We also took the time and care to vet all curriculum and information through our company attorney to ensure we were being sensitive and ethical every step of the way.
JM: Besides an LGBTQIA+ jobseeker curriculum, there was also an employer version created, correct?
RF: Yes, we saw the need and benefit in creating curriculum for both jobseekers and employers. There were two different jobseeker workshop curriculums created for LGBTQIA+ jobseekers; one geared towards adults, and the other geared towards youth. Both workshops focus on jobseeker strategies for LGBTQIA+ individuals. We also met with area businesses who were interested in creating or improving their work environments to be more inclusive and focused on diversity, so we also created multiple workshops and webinars to meet the needs of our employer customers.
We have received some great initial feedback on our curriculum and workshops, and we look forward to gathering and sharing even more insights in the months ahead.
JM: How has this programming with the LGBTQIA+ community spiraled into other work related to DEI?
RF: To be able to make a difference and teach others about DEI is such groundbreaking work. The training is so well done because it educates people on what DEI is and how it is beneficial. The training is delivered in a non-threatening, non-judgmental way. Our ILS team is now working on making a more generic DEI training that can be used as a starting point for companies in different industries.
Our ILS team also develops DEI training for workforce boards across the country and for community partner organizations in local regions. One of the most important parts of our process includes deploying an information-gathering survey to stakeholders to gain deeper insights as to what information, education or assistance they specifically need, along with any struggles or pain points, which helps to inform training content.
JM: What point of difference does EDSI offer to individuals and organizations who choose to work with you?
RF: In all our work with different populations ranging from Veterans to youth, our team does heavy research and looks closely at the local community, partnering with them to create great opportunities for individuals and groups who have specific struggles. The goal is always to provide as many tools and resources as possible to whomever we are serving. Our staff takes pride in immersing ourselves in local communities and continuously learning and evolving to meet the changing needs of community members.
JM: Your employer, EDSI, is a human services firm with strong mission and values that helps customers overcome their most challenging obstacles… how does this programming have an impact on EDSI employees?
RF: We're a learning and growth organization. We're responding to emerging needs, and that's really exciting and meaningful for us. Serving this community also benefits our colleagues as they witness us living our values of Show Up, Smile, and Support. Our efforts with this latest initiative prove that we welcome and accept all individuals regardless of gender identity or sexual preference, religious affiliation, age, etc. We appreciate being a great example of what companies can strive for in creating an inclusive workplace.
Special thanks to Kylie Reiman and Jordan Rife from our Innovative Learning Solutions team who provided information on the surveys for this blog.
We're excited to see this programming continue to blossom in the future and are always here to help. If your community has DEI or other specific training needs you would like to discuss, please reach out via the form below.